Tue., Jan. 14, 2014
Shot across the bow?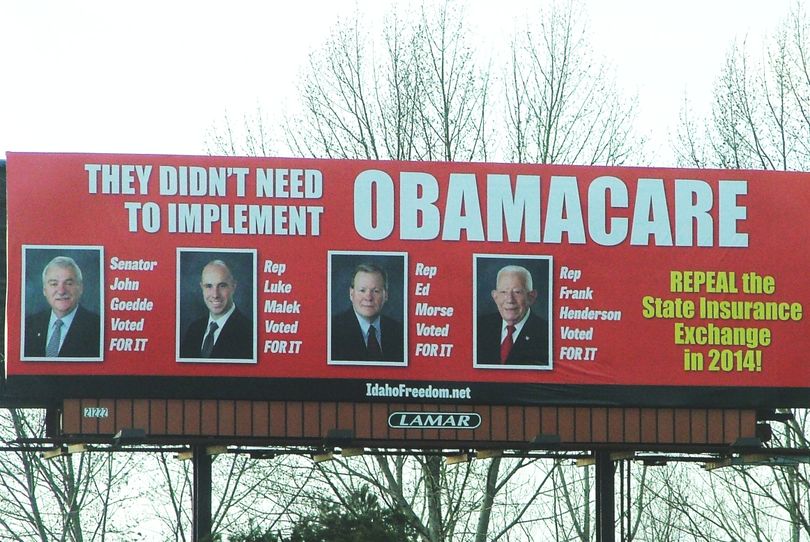 A berrypicker sends along this photo with the following thoughts:
The first salvo in the May Republican primary in Kootenai County has been fired with this new I-90 billboard at the westbound Pleasant View exit by Flying J. Senator John Goedde and Representatives Luke Malek, Ed Morse and Frank Henderson voted in the 2013 legislative session to enact the State Insurance Exchange. Looks like they're going to be the first targets of the Idahofreedom.net group in the May elections.
Reaction?
---
---