Thu., July 31, 2014, 8:13 a.m.
Front Porch: Grateful For Vet's Story
The fading late afternoon sun, blurred by the haze of wildfires, fell softly across the foot of his bed. A smoke-tinged breeze wafted through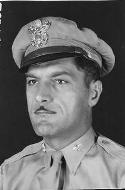 the open French doors. His once-commanding frame seemed frail against the stark whiteness of crisp sheets and rumpled pillows. I stood quietly beside him, a writer at a loss for words. Nick Gaynos was dying. The World War II veteran and Pearl Harbor survivor had endured many things, but the loss of his beloved wife, Tex, was proving too much for his heart to bear. After more than 70 years with her, he doesn't want to be here without her. I met Nick and Tex in 2010 when I shared their Love Story with newspaper readers. His regal military bearing and her gorgeous red hair and sense of style made them one of the most elegant couples I've interviewed/Cindy Hval, SR. More here.
Question: Have you ever sat vigil with a dying relative or someone else you care about?
---
---