Wed., March 5, 2014, 11:01 a.m.
DFO: If I Were A Committeeman
Believe it or not, I heard that my name was being mentioned as someone who could be talked into running for Kootenai County GOP Precinct Committeeman for Precinct 52. I dismissed such talk out of hand because I would have to give up this blog to run for office,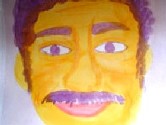 which is a nonstarter for me and, I hope, you. OTOH, I did muse what life would be like if I successfully ran for Precinct 52 committeeman against the current inhabitant of that office, Bjorn Handeen. I guess I would have to develop a taste for pancakes once a week because I would inherit Bjorn's job of staging the weekly Precinct 52 lunches in opposition to the Reagan Republican ones. I would probably bring them to an end early on by inviting Mike Kennedy to discuss his political future. I'd also gain access to the internal workings of the dysfunctional GOP Central Committee meetings. It would be fun not to bow-and-scrape to the Rally Right/UCNI demi-gods who control the place, like the majority does. I don't know much about Roberts Rules. But I do know how to write, investigate and ask unsettling questions. I'm sure Chairman Neal Oliver would include the representative from Precinct 52 as one of those troublesome individuals that wouldn't get the floor much. I also have a tendency to laugh when serious people make fools of themselves, so I doubt that I would win many friends. They'd probably boot me out of the place for refusing to walk my precinct in support of some of the lackluster candidates that make their way through the primary process. Bottom line? It wouldn't be a good marriage. But it's fun to think about/DFO.
Question: Can you think of other upsides/downsides I might have if I was the GOPrecinct committeeman from Precinct 52?
---
---