Wed., March 5, 2014
Resolution Backs Tribe Water Talks
Every state senator or representative from North Idaho's districts 2 through 5 is backing a move to use negotiation, rather than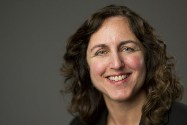 litigation, as the state and the Coeur d'Alene Tribe look to settle federal reserved water rights in the Coeur d'Alene-Spokane River Basin Adjudication. The 12 lawmakers all signed a letter to Gov. Butch Otter and Attorney General Lawrence Wasden backing the move; today, the House Ways & Means Committee approved legislation to pass a concurrent resolution urging the state to take that route/Betsy Russell, Eye on Boise. More here.
Other Eye on Boise stories today:
Question: For the record, I want to say, on this day, I agree with all the legislators in Districts 2 through 5 re: an issue, this one. Are there pigs flying out there. I'm on the right side, right?
---
---