Thu., March 6, 2014
My 2 Cents: Chico Or The Malek?
The decision by state Rep. Luke Malek, R-Coeur d'Alene, to vote for the guns-on-campus bill was disappointing. He knows better than that. But I suspect that he has to keep the Geritol hardliners who control the local Rally Right/UCNI crowd happy. Still, I'm beginning to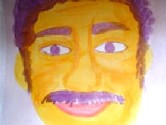 wonder what's the use in selecting a Reasonable Republican over a hardliner when the Reasonable votes the same way as the Hardliner as a buffer against a closed GOPrimary race. Rep. Ed Morse, R-Hayden, is another "reasonable Republican" but he pushed forward a bill to tie cities' hands re: possible design changes for projects. The bill would cost the city of Coeur d'Alene up to $100,000 to change codes. Malek voted for this one, too. So does it make sense to get worked up and affiliate or re-register when the reasonable Republicans votes like the unreasonable ones? What difference does it make if a guy (Toby Schindelbeck) relatively fresh off the UHaul from Chico, Calif., replaces Malek? Or the courthouse falls to the Rally Right/UCNI crowd? Or an ineffectual Kathy Sims, R-Coeur d'Alene, takes up space in one of the three precious seats that Coeur d'Alene's District 4 has? Voting Democratic isn't much of an option. A Democrat can't win in North Idaho (unless his name is Mike Kennedy, in Coeur d'Alene). Should we in Coeur d'Alene and Post Falls simply try to protect our nonpartisan offices to make sure the local government closest to us has some common sense in elected positions?/DFO
Thoughts?
---
---