Mon., March 31, 2014, 3:47 p.m.
The Fickle Vicissitudes Of Spring
You wake up in the morning, drink your coffee, brush your teeth and get dressed. You put on your underwear, your shorts, your tank top,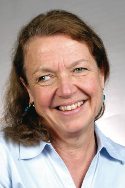 your jeans, your pullover, your fleece, your boots and your coat. Because, in the course of this one day, you're going to need them all. It's spring. You go outside to work in the garden. The birds are singing and the sun is shining. You dig through the compost pile and spread the soft dirt on the ground. You toss out a few hardy seeds and pat them down tenderly, like tucking a baby into its crib. Then the wind starts to blow and you head back into the house and within minutes 3 inches of snow covers the ground. Goodbye seeds. It's spring. ... Vicissitude. There's a word for you. I used to think it was a vinegary kind of dressing you put on your salad, but then I developed my vocabulary and learned it describes the wicked changeability of weather in early spring/Kathy Hedberg, Lewiston Tribune. More here.
Question: How do you dress to prepare outdoor weather during Inland Northwest springs?
---
---