Mon., March 31, 2014, 1:11 p.m.
Simpson Uneasy For Good Reason
A former Idaho state representative and former Speaker of the Idaho House of Reps, Mike Simpson has been involved in Idaho politics for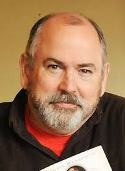 decades. I first met him in 1991 as he was making his ascent towards Speaker of the House. The kindest way to say it is that "we put up with each other." I'd bet, he'd agree with such an assessment. An outwardly affable man on many levels, Simpson's dentistry practice allowed him a patient load that sharpened his people skills. Rather than having a young patient bite him, Dr. Simpson allowed politics to affix its bite. "Dr." gave way to "Rep." And eventually "Speaker" became his title. He ran for US Congress in the 90's and has had a fairly easy path - every two years, as elections came his way. His title went from "Speaker" to "US Congressman". Each election cycle was easy-peasy. Not this year/Dennis Mansfield. More here.
Question: Do you know much about Idaho's congressman from the second district?
---
---