Mon., May 19, 2014
Whalen Brings Up Nonini's Drug Arrest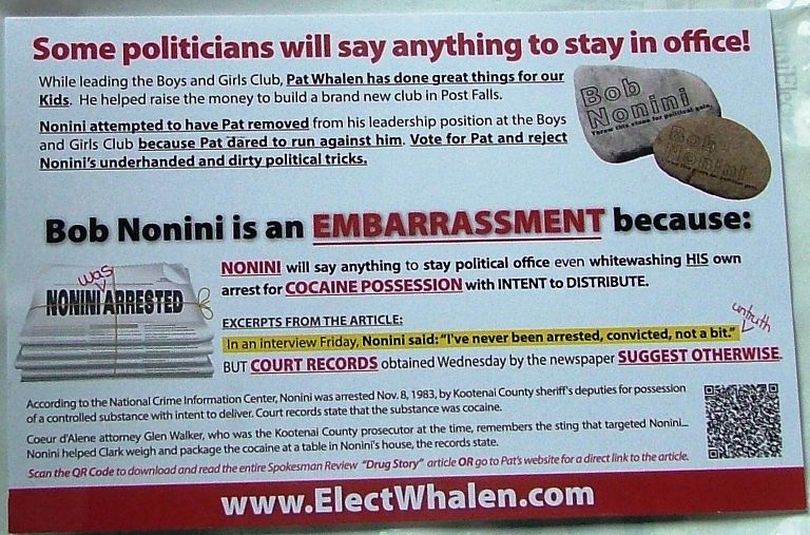 This flier from Pat Whalen's camp hit mailboxes in the Post Falls area during the weekend. It spotlights state Sen. Bob Nonini's 1983 arrest for possession of a controlled substance with intent to deliver. The front of the flier shows 5 stones and says: "Bob Nonini threw rocks for political gain," a reference to Cathyanne Nonini informing the local and national Boys & Girls Club earlier in the campaign re: an old DUI on Whalen's record. Whalen is president of the local Boys & Girls Club.
DFO: You can see the front of the flier in the comments section.
Question: Will this flier hurt Nonini?
---
---