Fri., April 3, 2015, 10:21 a.m.
IFF: Time For Legislature To End
There comes a point, usually around the end of March or early April, when random people (legislators, lobbyists and reporters) will stop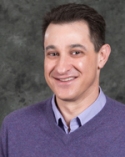 me in the hallway of the Statehouse and proclaim, "This is one really weird legislative session!" Weirdness is defined by the attribute that most defines the session: Length of time legislators are in town; the complexity of the subject matter under consideration; the volume of bills. Yes, this legislative session is weird. But that's not so weird. They all are. This legislative session is weird for the way it has strained the usual political paradigms. This session, you'll find the names of conservative Republicans on bills to expand government, and liberal Democrats on bills to curtail it/Wayne Hoffman, Idaho Freedom Foundation. More here.
Question: Do you consider this session weirder than others?
---
---