Fri., April 3, 2015, 3:42 p.m.
Nothing New Under (Idaho's) Sun
Recent actions by some of Idaho's politicos have attracted attention and comment both within Idaho and, in a couple of instances, in the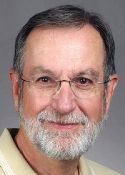 national media. But the truth is that individuals who have followed Idaho politics over the years may not have liked what they saw, but certainly shouldn't have been surprised. The first was Representative Vito Barbieri's lack of understanding that the female reproductive and digestive systems are not one and the same. It was the statement that launched a thousand jokes across the country, making it one of the most far-reaching actions to take place in the Idaho Legislature this year. But Barbieri wasn't the first Idaho legislator to be confused about female reproduction/Martin Peterson, Ridenbaugh Press. More here.
Question: What? You think the controversies involving our congressional delegation and Idaho legislators are something new?
---
---