Fri., April 24, 2015
Fiddlers tune up for contest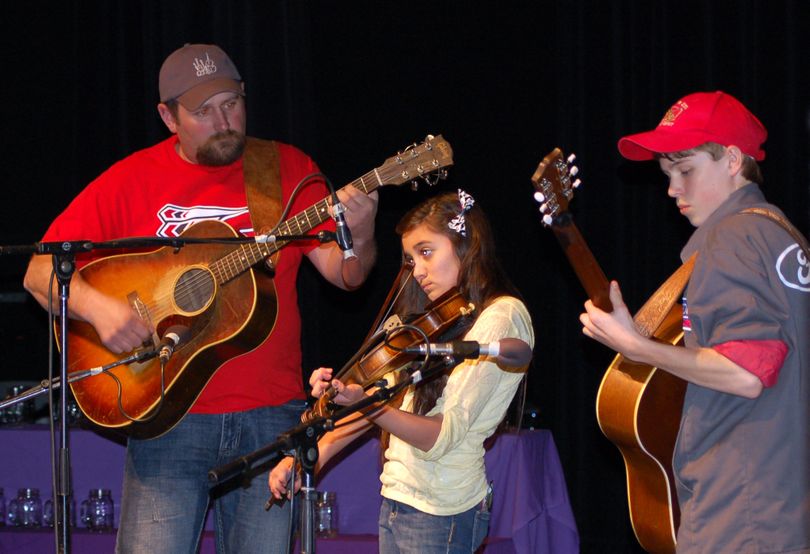 The contest, which is a certified qualifier for the National Oldtime Fiddlers Contest & Festival held in June in Weiser, Idaho, could draw as many as 130 contestants, said Ed Miller, the contest's chairman, president and "chief money getter."
As of Monday, there were 114 contestants registered, Miller said, more than last year. He expects to see more sign up at the event. He credits the improving economy and low gas prices for the uptick in interest, as more families are willing to drive their fiddlers to the contest.
But they'll also bring plenty of local talent as well. Accompanying the fiddlers will be three award-winning guitarists, all from the Inland Northwest: Darin Meeks, Terry Ludiker and Rod Anderson. Among the local fiddle contestants is Justin Sherfy, who won the junior national title last year. Contestants will range in age from 4 to 90, Miller said. Carolyn Lamberson,SR
Do you enjoy fiddle music?
---
---