Tue., April 28, 2015
Ain't Got No History?
I was impressed by the history oozing from every corner of Savannah, Ga., and the Florida panhandle during my recent vacation. I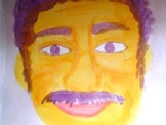 walked through cemeteries that contained graves of individuals who served in the Continental Congress. A statue in one of the many city parks in Savannah honored nine soldiers who died at the Battle of Manassas. Garden and Gun, a magazine devoted to all things southern, told of the cultural connection that southerners feel toward whiskey and horses, going bare-footed, boiled peanuts, sweet tea, etc. In comparison, the Coeur d'Alene area doesn't have a lot of history to hold onto. And many -- most? -- residents come from somewhere else. The railroads, working boats and sawmills are a thing of the past, more or less -- unless you count the refueling epot and the line through Hauser and the northern end of the county. After 31 years in Coeur d'Alene, I have a decent sampling of events and people who made this place, mostly from the second half of the 20th century. But I'm connected more to what Coeur d'Alene is becoming than what it was. I see a city progressing toward something special, in spite of the best efforts by some politicians to close it down. On the other hand, my daughter, Amy Dearest, put things in perspective when I mentioned to her how much more history the South and East has than the Inland Northwest. She spent a college semester in Rome. The history of Rome, of course, dwarfs anything we have in the United States. How about you?
Question: Do you feel a historical or cultural connection to the Coeur d'Alene area or North Idaho?

---
---