Thu., April 30, 2015, 1:20 p.m.
Kerby: Scott's Vote Embarrassing
In a Facebook post, former Bonners Ferry mayor Darrell Kerby writes about the 9-8 House Judiciary & Rules Committee vote that temporarily killed Child Support Enforcement legislation:
I feel embarrassed by (Heather Scott's) position because she represents my district and in turn me. Heather Scott is completely wrong on her stated position on the Idaho Child Support Legislation bill that the Idaho Legislature's Special Session is going to take up on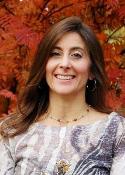 May 18th. I have not talked to Idaho State 1st District Representative Heather Scott. The truth is, other than saying hello and moderating a candidate forum in which she participated, I have never talked to Heather Scott. I have read her voting record. I have heard her answer questions at a candidate forum and I have talked to fellow Legislators regarding her public approach with her colleagues in the Idaho House. I believe that Heather Scott is a sincere intelligent individual. I also believe that she does not even come close to representing the citizens of Boundary and Bonner County. She does however represent the far right fringe element of our community and she was duly elected by the voters of District 1 that took the time and effort to vote. Ms Scott was one of the nine votes in committee that killed the bill during the regular session. While others in this group of nine have since been provided solid facts they did not have then and have crafted protective language in amendments to the bill satisfying their concerns, Heather remains opposed to the bill. Thankfully her opposition to the bill will not stop it from being overwhelmingly approved by both the House and Senate but her stated opposition to the bill are so far right, they border on what one might call "black helicopter" politics.
DFO: Maybe we should refer to the North Idaho Teapublican legislators who think and vote alike as the "Black Helicopter Brigade." It certainly has a nice ring -- and historical aspect -- to it. Thoughts?
---
---