Thu., Dec. 3, 2015, 8:52 a.m.
Spokane cop faces rape charge
A Spokane police sergeant was arrested Wednesday on suspicion of sexually assaulting another police officer at a police party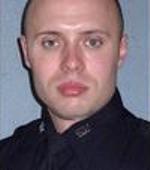 in October. Sgt. Gordon Ennis turned himself in to the Spokane County Jail about 4:20 p.m. and was booked on a charge of second-degree rape. He was released 10 minutes afterward, according to jail records. Allegations against Ennis became public a few days after the party at the home of Officer Doug Strosahl on Oct. 25. A female police officer who attended passed out after consuming several drinks. She told investigators that she awoke in a guest bedroom to find Ennis with his hand down her pants, fondling her. She reported the incident to Strosahl before she left his home the next morning, according to court documents/Nina Culver, SR. More here.
Question: When I read about all the goofy stuff that goes on with Spokane cops, I'm thankful for the lack of similar stuff in Kootenai County. Thoughts?
---
---