Mon., Dec. 7, 2015
Terrorist FB taunt brings warning
Recently we've received several comments from concerned parent regarding a picture floating around Facebook of our beloved school mascot, the lumberjack, pictured in front of the grade school with the words "HEY ISIS B*T**S COME GET SOME."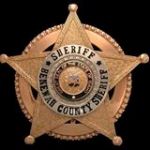 In today's day and age, with terrorist activity and school shooting on the rise, and with one north Idaho town already on an ISIS "hit list", we've been asked by a number of parents to remind people that while we may not be afraid of these people and while it may be difficult (but not impossible) to identify the exact school pictured, do we really want to make our town stand out when terrorists could be looking for their next political statement?
While we certainly can't (nor would we want to) dictate what you can and can't post on your personal pages, one should certainly bear thought of consequences prior to posting. Remember, it's our babies that are exposed at these schools and we as your Sheriff's office will be there to defend them, all too often these incidents are responses after the fact. Before taunting anyone, ISIS or otherwise, please give a little thought to what a seemingly innocent act of bravado may cause and let's think of the parents who have children in these schools that these photos may be frightening.
Thoughts?
---
---