Tue., Dec. 22, 2015
AM Scanner Traffic — 12.22.15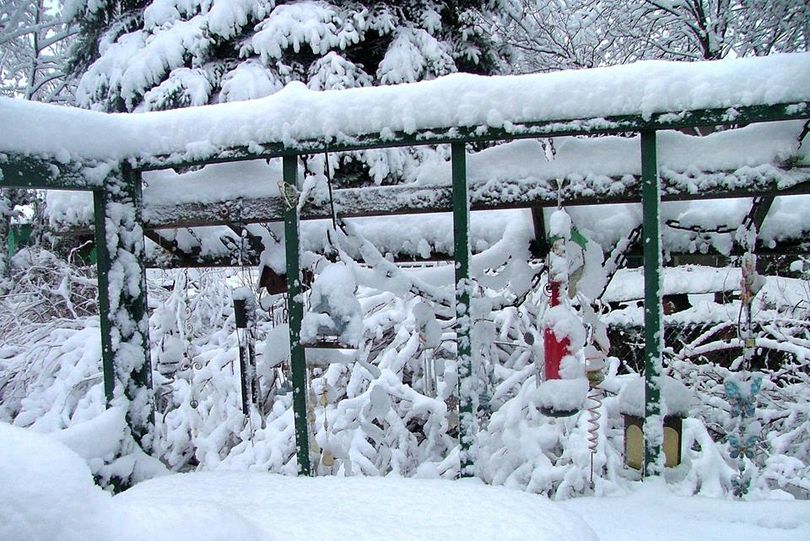 11:39 a.m. Loose Animals -- 2 white Huskies are chasing vehicles @ Hayden Lake Road/Red Hawk Trail, Hayden.
11:27 a.m. Disorderly Male -- Male sitting in snow bank near Pawn 1, 7719 Govt Way/Hayden, occasionally gets up and stumbles into traffic, causing vehicles to swerve.
10:55 a.m. Unknown Medical -- EMTs needed @ Coeur d'Alene Super 1/Kathleen Ave.
10:40 a.m. Tree, Line Down -- Downed power line causing tree to smoke @ 13000 E Hellroaring Road/Athol.
10:24 a.m. Dead Animal -- Frederick St/Post Falls picked up dead dog off road & wants animal control to get it.
10:15 a.m. Abandoned Vehicle -- 21st St/Sherman Ave, CdA.
10:05 a.m. Disorderly Male -- Hayden female reports ex has returned to her home after passing out drunk there Monday.
10:01 a.m. Line Down -- French Gulch Road.
9:54 a.m. Shoplifter -- Security wants male trespassed after catching him shoplifting in sporting goods dept.
9:51 a.m. Disabled Vehicle -- H53/MP 5 (N Chase Road/Rathdrum).
9:47 a.m. Tree Down -- 1100 block of 14th St/CdA.
9:43 a.m. Unruly Student -- Student appears to be hallucinating @ Hayden Meadows Elementary.
9:39 a.m. Loose Animal -- ISP officer fears dog running loose @ e/b I-90/Spokane St, Post Falls, will cause "issues."
9:37 a.m. Tree Down -- Fallen tree is blocking 3/4s of 23rd St/Mullan Ave, CdA.
9:33 a.m. Dead Animal -- Harrison Ave/French Gulch Road, CdA.
9:21 a.m. Non-injury Crash -- 2 vehicles @ w/b I-90/MP 14 (15th St/CdA).
9:20 a.m. Traffic Hazard -- 2-by-2-foot chunk of snow in intersection of H95/Sunset Ave, CdA.
8:54 a.m. Threat -- Post Falls female reports male now back in basement threatened her with a knife.
8:36 a.m. Line Down -- Power line down & sparking @ Spokane St/Mullan Ave, near Post Falls Library.
8:19 a.m. Motorist Assist -- 1506 E3rd Ave/Post Falls.
8:17 a.m. Non-injury Crash -- Vehicle vs snow plow @ unknown intersection.
8:09 a.m. Tree, Lines Down -- Garden Ave/20th-21st streets, CdA; unknown type of lines down.

---
---