Wed., Dec. 23, 2015
Another year winds down
I'm about to shut the door on another year here at Huckleberries Online. It'll be a record year in terms of page-views, with the final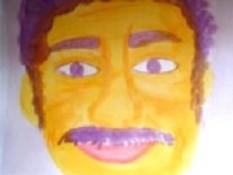 number likely to be somewhere in the vicinity of 2.75 million. We got through a lot of things together this year, including the tragic slaying of Coeur d'Alene police Sgt. Greg Moore, summer fires and Windstorm 2015. I'm content that the decision to go one birthday past 65 was a good one. I turned 66 on Nov. 20. And I think there's enough fuel in the tank for one more year at the controls of Hucks Central, my 12th year.
I didn't know what I was getting into when I launched this blog on Feb. 16, 2004. I didn't know what a troll was. I didn't know the challenges of online blogging and commenting. I didn't know how to use the cooler effectively. Some how, most of us survived the shakedown cruise of the blog -- most, but not all. A few left in a huff. Some left with my boot up their tails. My overriding goal remains the same today as it was back at the start -- to provide an online news and commentary source that is part of the fabric of North Idaho.
I consider what we do here important in shaping the discussion and opinion on issues vital to the region. If I didn't, I would have retired a year ago. In Coeur d'Alene, this blog and its readers helped turn the tide on a cold-hearted, opportunistic attempt to recall a good mayor and three good council members. Also, we have helped centrist candidates reclaim City Council and School Board seats. We'll need to be on our toes in 2016 as conservative hardliners set their sights on the seats now held by a good sheriff and a good county prosecutor, among other offices that will be up for election.
As my last hour of work for 2015 winds down, I'm pleased that the blog produced another record today -- a record amount of items for Scanner Traffic. The popular feature produced 31 items in the AM (also a record) and stands at 63 not for the day & counting. Scanner Traffic has never topped 55 items in a day. It has been a crazy day on the blog, as the scanner has been active with emergency responses to the heavy snow that has accumulated over the last 48 hours. Then, crazy days here are not unusual at Hucks Central. That's what keeps you coming back. That's what keeps me coming back.
I'll see you back here Monday, Jan. 4 -- DFO
P.S. Remember, blog comments will be turned off from 8 a.m. tomorrow (Christmas Eve Day) until 8 a.m. Monday. Cindy will be here next Monday through Wednesday for her last replacement gig of 2015.
---
---