Tue., Dec. 29, 2015
Spokane considers vaping ban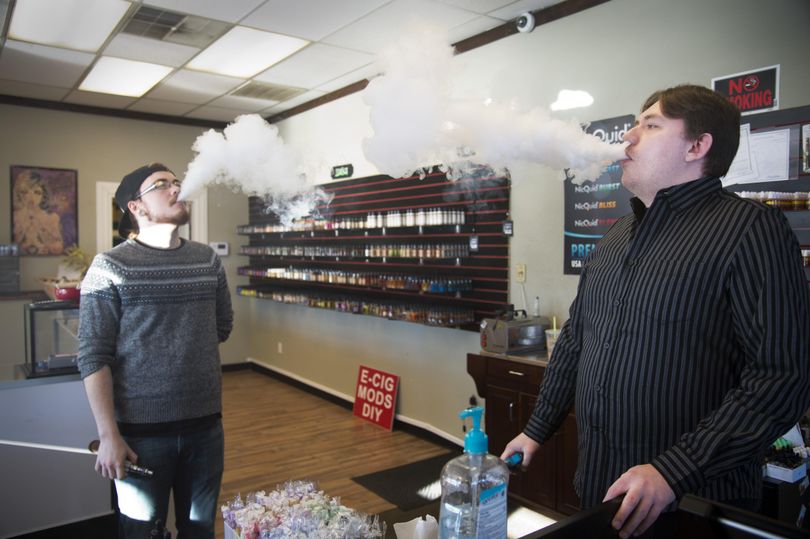 At Smokin' Legal Vaperz, Alex Overman can try out more than 260 juice flavors for his electronic vaping device.
His current favorite is lime cheesecake.
"Instead of stinking like cigarettes, I smell like limes," said Overman, a former smoker and customer at the North Division store, who credits e-cigarettes for helping him kick a three-pack-a-day habit.
Managers at the Smokin' Legal Vaperz say most of their clients are former smokers who've turned to vaping as a healthier alternative to cigarettes.
But the store's ability to demonstrate the use of vaping devices - and allow customers to test flavors - could be prohibited under new Spokane Regional Health District regulations. Full story, Becky Kramer, SR
Do you think vaping should be banned in public places?
---
---