Tue., Dec. 29, 2015
Trump: "Fair game" to attack President Clinton if they play woman card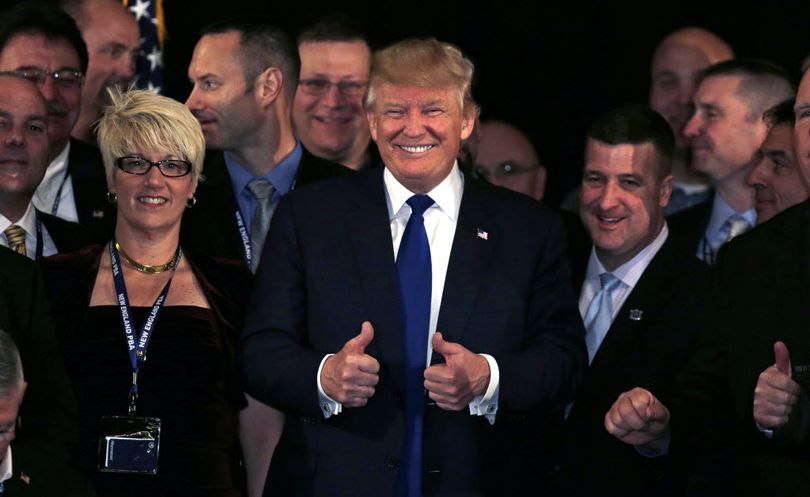 Donald Trump said Tuesday that if Hillary Clinton is going to "play the woman card" then it's "fair game" to attack former President Bill Clinton.
"If she's going to play [the woman card], which she started about a week ago, talking about oh, he mentioned and, you know, the whole thing, playing up the women's card very, very strongly, and if she's going to play that game and if he's going to be out there campaigning, then he's certainly fair game, and I think just about everybody agrees with me on that," Trump said on NBC's "Today Show" by phone.
Trump was asked about a tweet he posted on Monday that said the former president has a "terrible record of abuse."
If Hillary thinks she can unleash her husband, with his terrible record of women abuse, while playing the women's card on me, she's wrong!

— Donald J. Trump (@realDonaldTrump) December 28, 2015
The GOP presidential frontrunner said there was "certainly a lot of abuse of women" including Monica Lewinsky and Paula Jones. Full story. CBS News
---
---