Wed., Dec. 30, 2015
Smarts, not speed, credited for bringing Jerry and Bev Graham together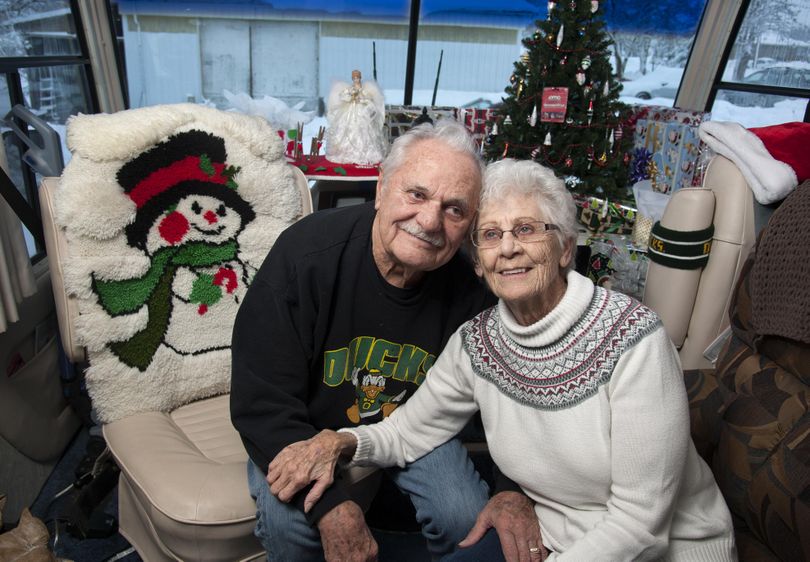 It took smarts, persistence and not a little effort for Bev Graham to capture the object of her affections and once she nabbed him, she decided to keep him.
Jerry Graham boarded her school bus one morning in 1948, in Billings, Montana.
"I got on the bus first and he walked by my row," she recalled.
Jerry smiled. "The minute she saw me on the bus, she fell in love."
Bev decided she wanted him to be her date for the Sadie Hawkins dance. This was an old-school Sadie Hawkins – the girls had to chase the boys around the school and literally "tag" them, in order to secure a date.
But Jerry was fast. Too fast.
"I couldn't catch him," Bev said.
Jerry may have been fast, but Bev was smart. She worked in the school office and had the secretary call him to the office. When he walked through the door, Bev slipped a tag around his neck.
"I got him!" she said, grinning. Read more, Cindy Hval, SR
---
---