Wed., Jan. 7, 2015
Edit: When Is A Gun Not Worth Risk?
This probably will do no good. But there's a young mother who is never coming home and a young boy who one day will be told of his role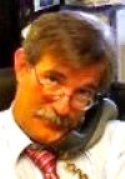 in a horrific tragedy at the Hayden Walmart last week. The death of Veronica Rutledge is not going to reverse a two-decades-long push toward enabling citizens to carry concealed weapons - any more than Idaho State University assistant professor of chemistry Byron Bennett shooting himself in a classroom last fall is going to repeal Idaho's guns on campus law. But at least consider what you're not hearing from the National Rifle Association, which casts every argument, whether it's arming college students or resisting background checks at gun shows, as a referendum on the Second Amendment/Marty Trillhaase, Lewiston Tribune. More here.
Question: Do you ever worry that your handgun or concealed weapon might someday be the source of a personal tragedy?
---
---