Tue., May 26, 2015, 9:33 a.m.
English To Run For Adams' Seat
Dan English announced Friday that he intends to run for a seat on the Coeur d'Alene City Council. "I have a well-documented lifetime of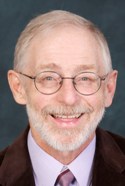 interest in and service to the city where I was born," English said in a press release. "I look forward to continuing to serve this city and community." With 20 years of previous public service experience, including time as the Kootenai County clerk and a member of the Coeur d'Alene School Board, English told The Press that he enjoys having firsthand engagement in local politics and working directly with people both in the community and government. "I've been itching to be in an election again," English said. On June 1, English will take over as executive director of Habitat for Humanity, after serving as the director for North Idaho CASA. He has a master's degree in counseling psychology from Gonzaga University, and a bachelor's degree in criminal justice administration from San Jose State University/Coeur d'Alene Press. More here.
Question: If the race is between incumbent Adams and Dan English, who will win?
---
---