Fri., May 29, 2015
IFF: As Maine Goes, So Should Idaho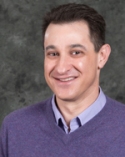 A few weeks ago, I had the good fortune of listening to a speech by a governor who really wants to make a difference by embracing, fighting for and implementing conservative, free-market principles. This governor said his state's tax policy is a failure; he wants to get rid of the income tax. This governor said he's fighting the federal government; he's revamping the Food Stamp and welfare programs, even though the Obama administration has said he can't. This governor has steadfastly refused to implement any portion of Obamacare—whether it is the insurance exchange or Medicaid expansion.
Who is this governor? It's Paul LePage, a second-term Republican state chief executive from which state? Maine. Maine, you'll perhaps realize, is a state that has supported Democrat presidential candidates since Bill Clinton. Maine, of course, is also a state well known for electing liberals and moderates to office. LePage told a crowd at a Heritage Foundation event near Seattle that his state is being held back by its income tax. Like Idaho, Maine has relied on a "three-legged stool" that raises revenue via an income tax, sales tax and property tax. LePage said stools are fine for sitting, but Maine needs to move. He wants the convert the stool into a bicycle/Wayne Hoffman, Idaho Freedom Foundation. More here.
Question: Do you think Gov.LePage of Maine is a good example for Idaho Gov. Otter to follow?
---
---