Tue., Oct. 6, 2015
English circulates fliers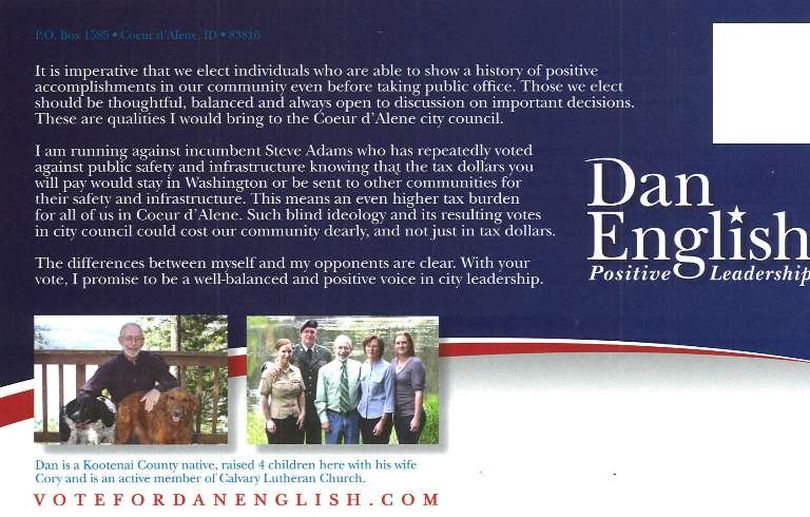 Here's the flier for Coeur d'Alene City Council candidate Dan English, who's running for the seat now held by incumbent Steve Adams. (You can see the reverse side of the flier in the comments section):
From the flier: "I am running against incumbent Steve Adams who has repeatedly voted against public safety and infrastructure knowing that the tax dollars you will pay would stay in Washington or be sent to other communities for their safety and infrastructure. This means an even higher tax burden for all of us in Coeur d'Alene. Such blind ideology and its resulting votes in city council cuold cost our community dearly, and not just in tax dollars."
Question: Are you telling your friends to vote for Dan English?
---
---