Mon., Oct. 19, 2015
Maverick trustee shakes things up
If you are one who happens to think that the education establishment needs to be shaken up, then Dr. Russell Joki is your kind of guy.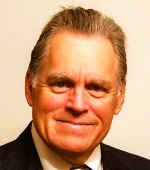 Three years ago, he filed a lawsuit against the governor, the state superintendent of public instruction, the Legislature and school districts, claiming they were violating Idahoans' constitutional right for a free public education. Three months ago, he was elected as a trustee in the West Ada School District, and is causing his share of trouble for a longtime superintendent.
On the other side are community leaders, who are working to recall Joki and three other school board members after they voided a contract extension for Dr. Linda Clark on the grounds that the action by the previous board was taken in violation of Idaho's open-meeting laws. The heart of the effort could well be labeled as "removal for general principles." Clark, who has been superintendent for a decade, is highly regarded in the community. Time will tell if Clark supporters can take Joki off the school board, but it's highly unlikely they will get rid of him. Leaving quietly is not in his nature/Chuck Malloy, Idaho Politics Weekly. More here.
---
---