Mon., Oct. 19, 2015
Putin capitalizes on Obama's flubs
In his weekly column in the Lewiston Tribune, conservative Michael Costello writes about President Obama's foreign policy:
According to Barack Hussein Obama and his lackeys, our president is so brilliant that even his colossal foreign policy flops vindicate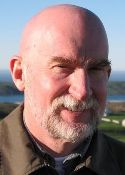 his genius. On the CBS News magazine "60 Minutes," Steve Kroft asked Obama about the total failure of his Syrian strategy's centerpiece. The plan was to spend a half-billion dollars training and equipping 5,000 crack soldiers who would then overthrow the Syrian dictator, Bashar Assad, all the while holding off the revolution's more radical elements, such as the Islamic State. In the end, the scheme only trained about 50 recruits. And most of them are either dead or have defected to the Islamic State, taking with them their U.S.-provided equipment.
Obama answered, "Steve, this is why I've been skeptical from the get-go about the notion that we were going to effectively create this proxy army inside of Syria." The scheme wasted $500 million and ended up delivering weapons to the enemy. But Obama would have us believe that he knew that it would fail all along, and so his brilliance was proven right again. What a guy! Aren't we lucky to have him?. More here.
---
---