California minimum wage to reach $15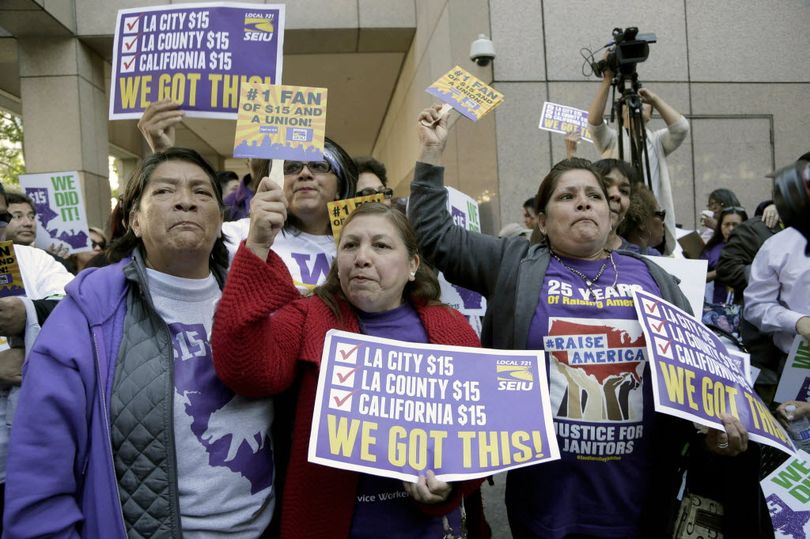 California and New York are about to get a raise. California Gov. Jerry Brown (D) signed into law a measure Monday that will hike the state's minimum wage to $15 per hour by 2023 — making the Golden State the second in the nation to raise its wage floor that high. The first came minutes earlier in New York, where Gov. Andrew M. Cuomo (D) signed a similar piece of legislation, implementing staggered wage hikes throughout the state over the next several years. In a statement, President Obama commended Cuomo, describing the increase as a step in the right direction/Washington Post. More here.
Question: Meanwhile, the Republicans in the 2016 Legislature consider $7.25/hour to be such a good thing that they voted to prevent local governments from raising the minimum wage. Thoughts?
---
---