Cedar Motel demolition starts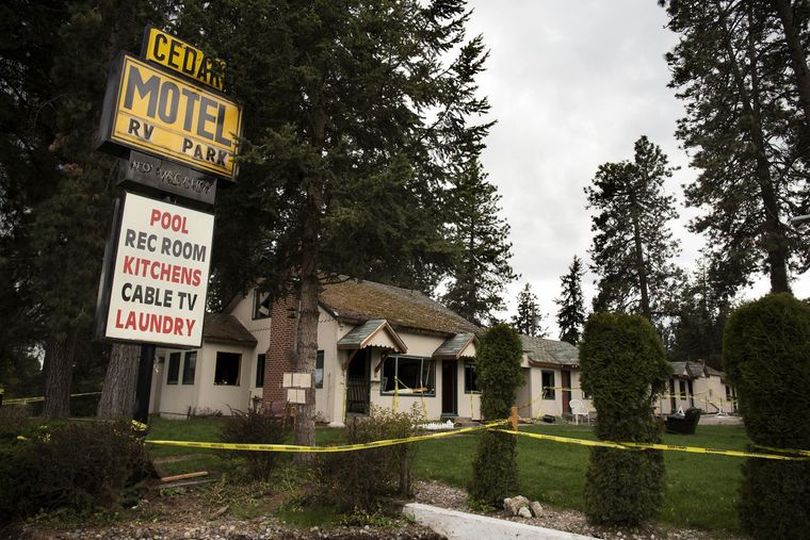 Demolition of the Cedar Motel and RV Park began in earnest this week after area law enforcement agencies used the buildings for Special Weapons And Tactics training. "We let them use the property and they did a series of training runs," said Duane Hagadone, CEO of the Hagadone Corp., which recently purchased the property. Hagadone said he has been trying to buy the property for several years because it adjoins The Coeur d'Alene Resort Golf Course, and he wanted to clean it up. "The first step was to buy it and clean it up," he said. "I am confident that will be accomplished by the first of May." The SWAT team got that process rolling when it used its Bearcat armoured personnel carrier to assault the building with battering rams. By Wednesday all that was left of one building was a massive pile of debris/Jeff Selle, Coeur d'Alene Press. More here.
Question: Am I the only one looking forward to an upgrade of this eye sore?
---
---