Keough: Mud-slinging has escalated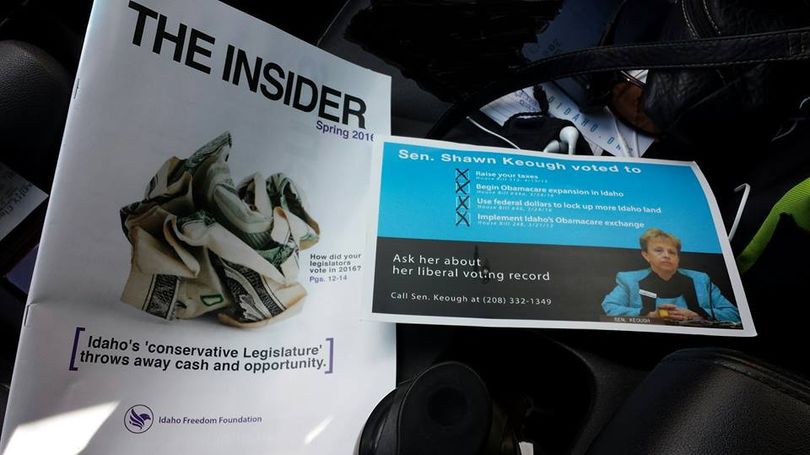 On her Facebook wall, state Sen. Shawn Keough, R-Sandpoint, posted the following:
One day during the legislative session I thought a photographer was stalking me and I convinced myself I was just being silly. Well, it appears that I wasn't being silly. Sadly, the mud slinging has escalated with yesterday's arrival of two mailers in my mailbox and mailboxes across district one slamming me and with a couple of photos that are not with my best smile! The good news is the mailings generated phone calls and emails asking how to help with my campaign! I welcome, and need, the help! With a little over 4 weeks left and absentee/early voting underway here are some action items that will help: letters to the editors, yard sign locations, going door-to-door in your neighborhood, emailing your friends, family and neighbors and reminding them what is at stake in the Republican election on May 17th! Please email me at shawn@shawnkeough.com or message me here if you are available to help with any of these tasks. Thank you very much for your support! It is my honor to be a responsible legislator for our area!
Question: Will these kinds of tactics against a popular incumbent backfire?
---
---