Cougar Gulch suspect caught
From Kootenai County Sheriff Ben Wolfinger:
Early this morning, while acting on investigative leads, the North Idaho Violent Crimes Task Force arrested J. Scott Salmond, 46, of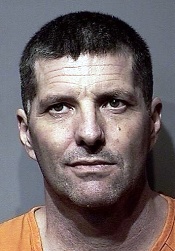 Riverside, Calif. Salmond, who is currently on supervised probation for previous drug charges, fled a transitional housing facility in Coeur d'Alene and was located in Spokane. Salmond was booked on probation violation charges however information was obtained through the investigation that Salmond was the operator of the stolen vehicle during this incident. Salmond is currently being held at the Spokane County Jail, awaiting extradition to Idaho. Critical Incident Task Force members are continuing their investigation into the circumstances surrounding the shots fired by an Idaho State Police Trooper during this event. The trooper is scheduled to be interviewed next week and remains on administrative leave as is the agency policy. The Kootenai County Sheriff's Office is confident that there are no other suspects outstanding in the Cougar Gulch Community. We thank the community for their cooperation and support during this incident.
---
---