Wed., Dec. 28, 2016
At Pearl Harbor, U.S., Japan look to move past legacy of war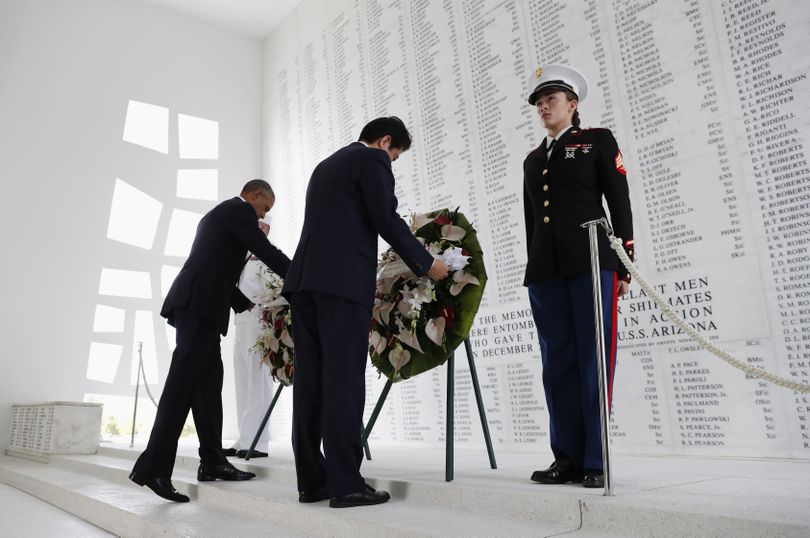 Prime Minister Shinzo Abe's visit Tuesday with President Barack Obama is powerful proof that the former enemies have transcended the recriminatory impulses that weighed down relations after the war, Japan's government has said. Although Japanese leaders have visited Pearl Harbor before, Abe will be the first to visit the memorial constructed on the hallowed waters above the sunken USS Arizona.
For Obama, it's likely the last time he will meet with a foreign leader as president, White House aides said. It's a bookend of sorts for the president, who nearly eight years ago invited Abe's predecessor to be the first leader he hosted at the White House.
For Abe, it's an act of symbolic reciprocity, coming six months after Obama became the first sitting U.S. president to visit Hiroshima in Japan, where the U.S. dropped an atomic bomb in hopes of ending the war it entered after Pearl Harbor.
---
---