Thu., Dec. 29, 2016
3-year-old Kootenai County boy made an honorary sheriff's deputy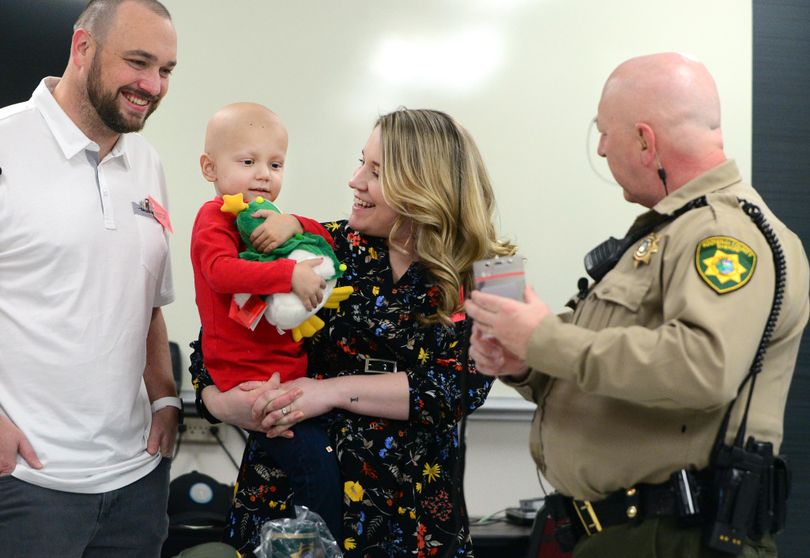 His red shoes were bobbling to the sides, as Sheriff Ben Wolfinger had him repeat the oath.
"I promise to obey my family, follow the rules and wear my seat belt," Wolfinger said to Landon. In response, the shy child's mouth turned up before burying his bald head in his father's chest.
"That's good enough," Wolfinger conceded.
Landon not only became a deputy, he also received an official sheriff's hat, a certificate of recognition, an identification card with his own photo and a stuffed animal covered in green Christmas attire – his favorite color.
"Ooooh," he said as he was shown his new gifts. "Thanks momma."
His family also received a $1,500 donation from the sheriff's department to help pay for his cancer treatment. Jonathan Glover/SR
---
---