Thu., Dec. 29, 2016
One-eyed girl, one-eyed cat find each other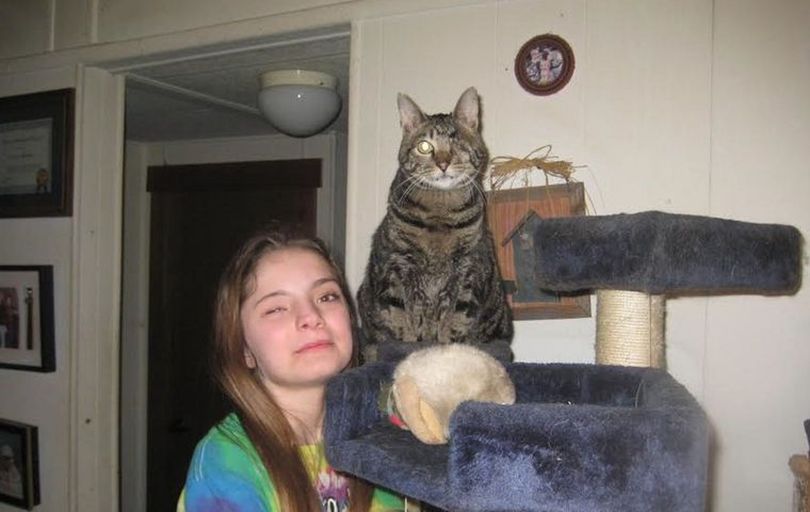 Mikayla McSheehy was born with a defective eye.
At the wise age of 13, she knows people can be cruel when a physical limitation — in her case, a glass eye — is prominent.
So when she and her grandpa, Bear, found Ernie the one-eyed cat on Panhandle Animal Shelter's interactive Home-to-Home Animal Adoption website, she felt an immediate sense of kinship with the feline
She knew he needed an understanding human who would accept and cherish him.
"I think it's cool because I feel like I know what he went through," Mikayla said Wednesday. "He and I have probably been through the same thing. I feel like we really bond because of that."
Mikayla and her grandpa just happened to be checking out Facebook together last week when a post about Ernie needing a home popped up on the screen. It originated on www.home-home.org and was shared by Timberlake Litter Control, an animal hospital in Spirit Lake near where the family lives. Full story. Devin Heilman/CdaPress
---
---