Fri., July 1, 2016
Jehovah's Witnesses gather in Spokane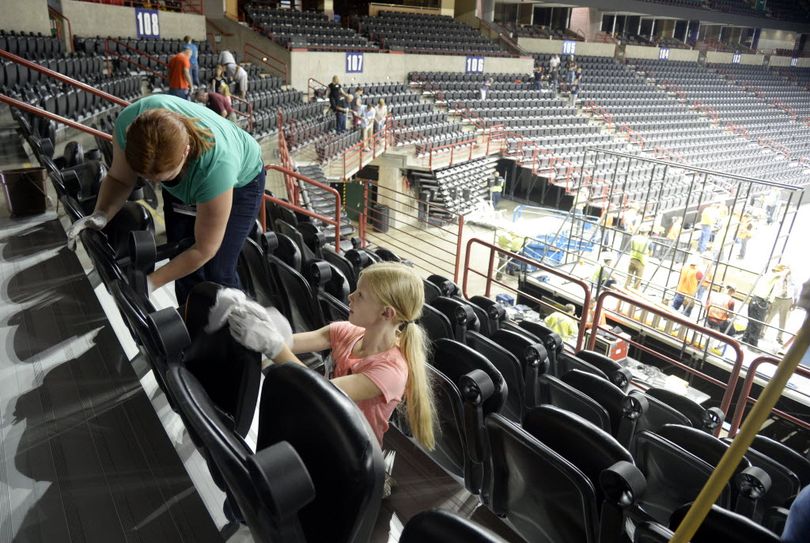 With a big Jehovah's Witnesses convention coming to Spokane, SR online developer Dan Gayle discusses his faith:
"Jehovah's Witnesses, they don't celebrate Christmas, right?"
I could hear some of the editors of this paper discussing Jehovah's Witnesses, who they are, what they believe. My ears perked up, like a dog when he hears a stranger come to the door.
Partly out of fear of the unknown, I've mostly kept my faith to myself. The newsroom has to deal with a vocal minority of crackpot religionists who decry us as the mouthpiece of the beast, so I've always erred on the side of discretion.
This time though, I had to say something. Ignoring the queasy feeling in my stomach and saying a private "now or never," I walked over, sat down and said quietly "I am one of Jehovah's Witnesses."
I didn't really know what I was expecting in response, but I can tell you it wasn't the warm curiosity I received.
"Really?" they said. Did you know that there was a Jehovah's Witness convention coming up in Spokane? Would you be willing to write something about it, telling us from your perspective about the upcoming convention and who Jehovah's Witnesses are?
How much space do I have?
Having our regional convention in Spokane is a pretty big deal, since the last time we had our convention here was 20 years ago at the Spokane Arena, when it still had that new-car smell. Some 6,200 people are expected to attend.
The three-day event – July 1-3 – is one of the few times of the year we can get together as a large group to worship our God, Jehovah. For the past few weeks we've been inviting the public to attend the program, so you may have found a tract in your doorjamb. More here (subscription required).
Question: What is your view of Jehovah's Witnesses?
---
---