Wed., July 6, 2016
Why don't men flush urinals?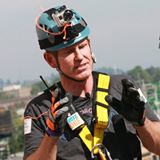 Why don't guys flush urinals? There, I said it. Because let's face it, there's no easy way to broach this subject except to tackle it head on. I've been wondering about this for years. It doesn't seem like it's too much to ask. When you're done, there's a bright shiny handle right in front of you. You pull it down, walk away, and leave the urinal clean and ready for the next guy who comes along. But most men seem unable, or unwilling, to do this. So my question is why?/Dan Mitchinson, KFBK News Radio/Sacramento. More here.
Question: Anyone have a theory?
---
---