Thu., July 14, 2016
Unbuckled seat belts killing us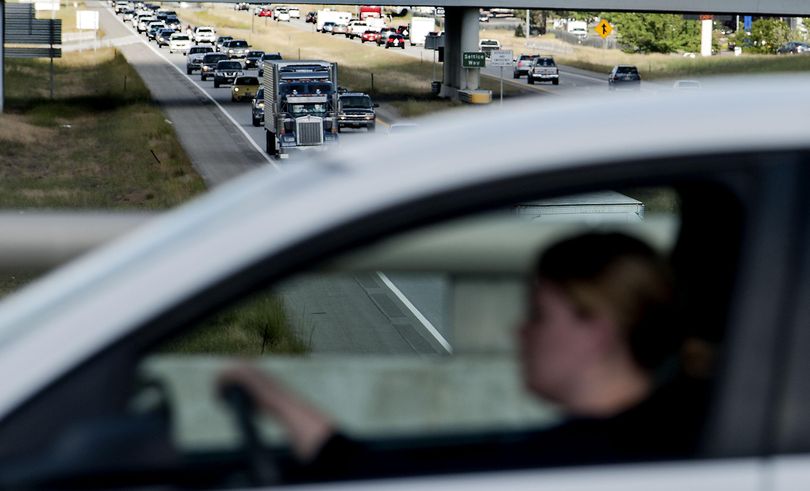 Eight people killed in car crashes in the Inland Northwest since early May had something in common.
They weren't wearing seat belts.
Even with the success of the Click It or Ticket campaign and coordinated emphasis patrols, police still see it all too often: unrestrained drivers and passengers risking their lives, even at lower speeds during quick hops around town.
"A lot of times it can be the difference between standing there on the roadside with a silly look on your face and your car demolished, or laying there on the roadside with you and your car demolished," said Idaho State Police Capt. John Kempf, the district commander in North Idaho.
Seat belts reduce the risk of death in a crash by 45 percent and cut the risk of serious injury by 50 percent, traffic safety studies show.
"People who do not wear their seat belt, when they get into a crash, their chances are 50-50 they'll survive," said Shelly Baldwin, legislative and media relations manager for the Washington Traffic Safety Commission.
Those who die succumb to crushed internal organs, fractured skulls and injuries suffered from being shot through windows. Air bags offer little protection when the body is unrestrained, experts say.
From 2008 through 2015, 882 people who died in crashes in Washington were not wearing seat belts, state records show. Forty-two of them died in Spokane County crashes/Scott Maben, SR. More here (subscription required).
Question: Can you remember the last time you didn't wear a seat belt while in a vehicle?
---
---