Mon., July 18, 2016
$14.75M project to clean river, cut stink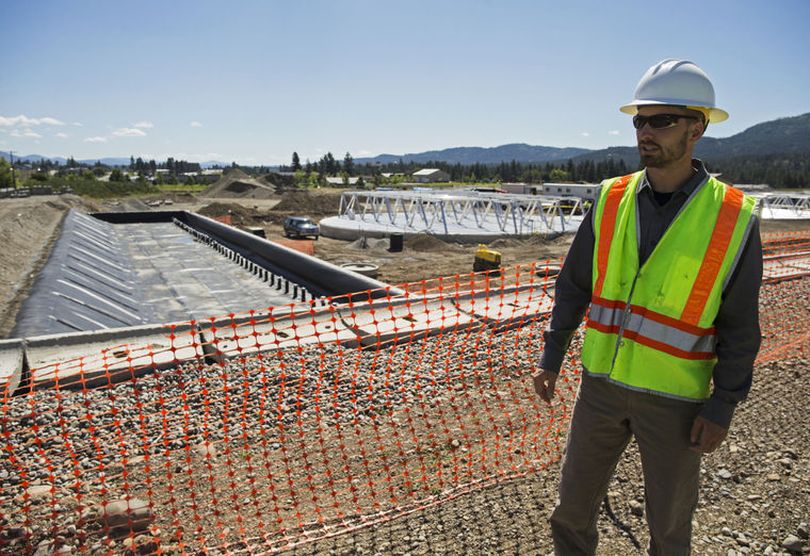 Tim Brown has lived next to his sometimes-stinking neighbor for 20 years.
Brown lives in the Camelot Estates mobile home park across the fence from Post Falls' sewer treatment plant or, as cities refer to them, water reclamation facility.
"When you get a drift over our way, it can be really bad," Brown said of the smell. "When I first moved in the bugs were really bad, too, but they aren't quite as bad now.
"I'm not used to it, but you just put up with it."
Brown said he knows when a truck hauling the waste from the site to a composting firm in Washington drives by, or when the lime crust on the solids that's intended to cut the stink in the open storage facility is broken: The smell intensifies. He said he and his neighbors often have to shut their windows or take their barbecue meals indoors.
Motorists on Interstate 90, particularly on hot summer days when the wind is in that direction, occasionally also catch a whiff.
But relief is on its way/Brian Walker, Coeur d'Alene Press. More here.
DFO: I have lived in 2 cities that had a ripe aroma -- Lewiston, Idaho (from Potlatch mill) and Manteca, Calif. (from Spreckles Sugar settling ponds). It's not fun when the wind is blowing the wrong way. Have you lived in a town that stunk?
---
---