Fri., July 22, 2016
Trump takes GOP mantle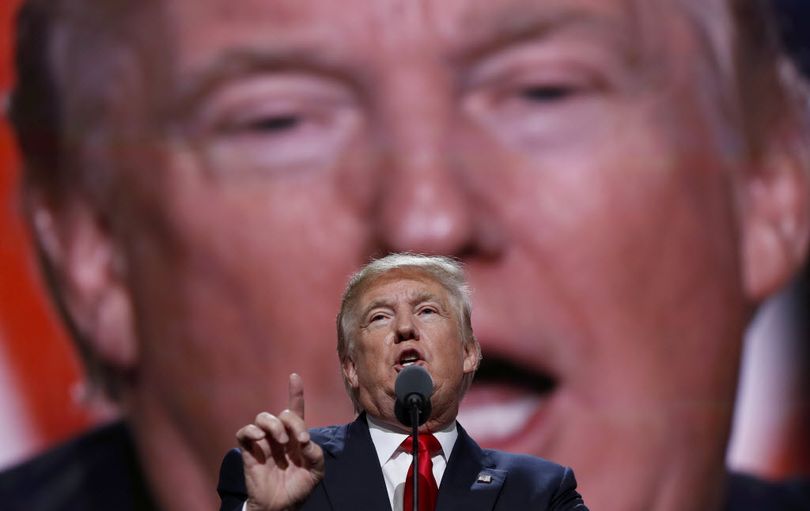 Donald John Trump accepted the Republican presidential nomination on Thursday night with an unusually vehement appeal to Americans who feel that their country is spiraling out of control and yearn for a leader who will take aggressive, even extreme, actions to protect them.
Mr. Trump, 70, a New York real estate developer and reality television star who leveraged his fame and forceful persona to become the rare political outsider to lead the ticket of a major party, drew exuberant cheers from Republican convention delegates as he strode onto the stage of the Quicken Loans Arena and delivered a speech as fiery as his candidacy/New York Times. More here.
Question: What did you think of Trump's speech?
---
---