Mon., July 25, 2016
Model w/face disorder forges own way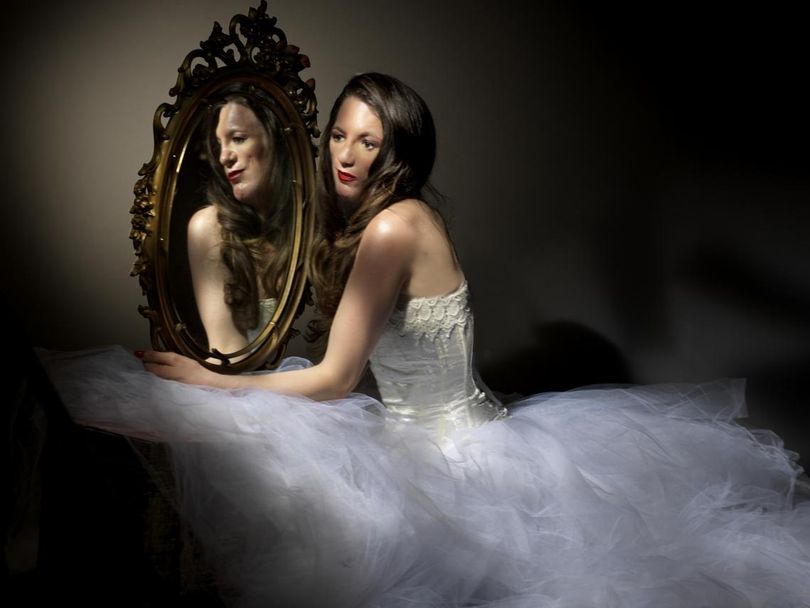 A fashion portrait of Alison Midstokke, a Sandpoint native born with Treacher Collins syndrome. The genetic disorder affects the development of the cheek bones, jaw, chin and ears. Midstokke is realizing her dream of modeling and acting in New York City. (Photo by Raya, YourHollyWoodPortrait)
Far from the shores of Lake Pend Oreille where she grew up, Alison Midstokke is showing the world "a different kind of beauty."

The 31-year-old New Yorker is realizing her dream to be a fashion model and actor – ambitious goals for anyone, but especially challenging for a woman who has endured scores of surgeries on her face since birth.

Midstokke was born with Treacher Collins syndrome, a genetic disorder affecting the development of the cheekbones, jaw, chin and ears. Her childhood in Sandpoint was happy, but she wrestled with her condition even as she was drawn to fashion and theater.

"I had to learn to accept myself, and it took a long time," she said.

Growing up in Sandpoint, Midstokke took acting, dance and ballet lessons and appeared in school plays. But her parents always emphasized that the greatest role she would have was creating her own life story.

"You have to have a pretty strong philosophy, especially in our culture right now with how beauty is portrayed, and you have a little girl who is going to be asked why her face is so different," said her mother, Denise Midstokke, a Sandpoint midwife.

Alison Midstokke has had more than 60 surgeries in her life, beginning the day she was born.

"I don't think I remember most of them," she said.

She had reconstructive surgery at age 16 and again in 2010. Over the years, the procedures reshaped her facial features and improved her hearing and speech. She learned sign language before she developed verbal skills and worked with an interpreter as a child.

Today Midstokke works at a law agency on Wall Street and says she wants to be an entrepreneur and run her own business one day. But for now, she increasingly is getting calls for photo shoots and acting parts.

"Mostly I work with independent artists and photographers," such as for photo exhibits, she said.

Her modeling work has emphasized her legs and hands as well as full-body images. She aspires to do a fashion shoot for a major magazine/Scott Maben, SR. More here (subscription required).
---
---