Fri., July 29, 2016
AM Scanner Traffic — 7.29.16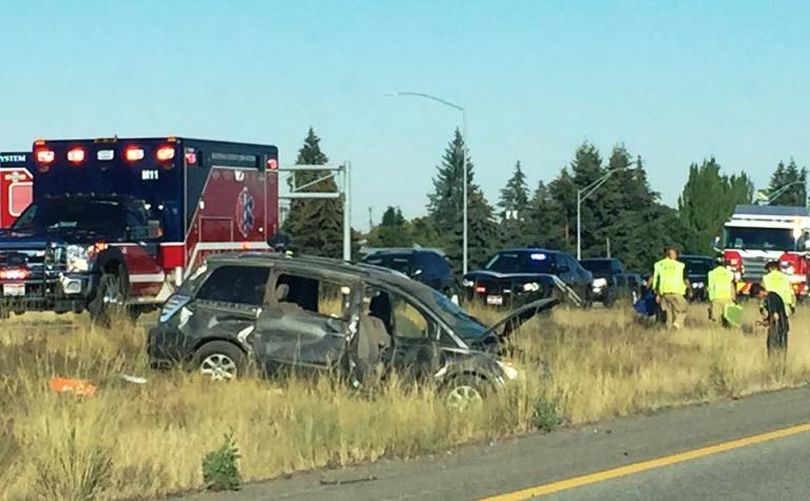 12:03 p.m. Eviction Notice -- CPD officer en route to evict someone from 1400 block of McFarland Ave/CdA.
11:52 a.m. Unwanted Male -- Business @ 700 Ironwood Drive/CdA wants removal of shirtless male who was trespassed from other businesses nearby recently.
11:32 a.m. Vehicle-Bike Crash -- Red sedan & bicyclist in front of Kootenai Animal Hospital, 1704 E Seltice Way/Post Falls.
11:28 a.m. Disabled Vehicle -- Vehicle on I-90 overpass @ Spokane St/Post Falls has broken axle.
11:13 a.m. Unwanted Male (11:02 a.m.) Canine officer bites fleeing male, apprehending him. Officers on scene apply tourniquet to wound.
11:09 a.m. Unwanted Male (11:02 a.m.) Officers setting up perimeter to catch male who's on the run.
11:02 a.m. Unwanted Male -- Male w/rap sheet & outstanding warrant not wanted at H53/Chase Ave, Hauser Lake.
10:45 a.m. Unconscious Person -- VA Clinic, 915 Emma Ave/CdA.
10:41 a.m. Suspicious Package -- 4900 block of Canterbury Road/CdA, may be 10:05 item.
10:16 a.m. Impaired Driver -- Swerving trucker @ e/b I-90/MP 14 (15th St) may be texting or sleepy.
10:12 a.m. Domestic Dispute -- Mother throwing daughters things around on Iron Horse Circle/Post Falls.
10:09 a.m. Protection Order -- William reports female has violated protection order against her.
10:07 a.m. Chest Pain -- 75YO female @ 1300 Mullan Ave/Post Falls.
10:05 a.m. Suspicious Device -- CdA resident reports pipe capped at both ends lying near his curb.
9:36 a.m. Welfare Check -- Couple can be heard fighting in travel trailer that has been parked behind Post Falls Walmart East for several days.
9:32 a.m. Possible DUI -- 2 males en route to construction job near Hayden Lake are drinking on Honeysuckle Ave; both have suspended licenses; one may have outstanding arrest warrant.
9:36 a.m. Eviction Notice -- CPD officer en route to evict someone @ 1500 block of E Birch Ave/CdA.
9 a.m. Chest Pain -- Guardian Angel Homes, 1136 Mullan Ave/Post Falls.
8:36 a.m. Bleeding Problem -- 82YO female @ Twin Lakes Country Club can't stop nose bleed.
8:34 a.m. Reckless Driver -- Male in gray Dodge Durango speeding, aggressive @ w/b Wyoming/Reed, Hayden.
---
---