Tue., Nov. 1, 2016
District 1: Scott vs McAlister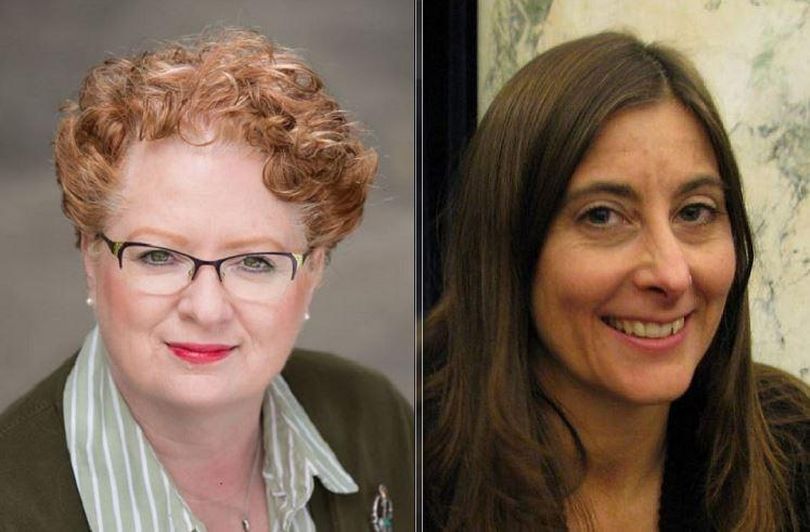 Democrat Kate McAlister, left, and Republican Rep. Heather Scott compete in House District 1 contest.
In Idaho's northernmost legislative district, the legislator who made headlines when she displayed the Confederate battle flag at a local parade and visited occupiers of the Malheur Wildlife Refuge standoff in Oregon is fighting for re-election in a race that's drawing attention across the state.
Controversial Rep. Heather Scott, R-Blanchard, is finishing her first term in the Idaho House. She faces Democrat Kate McAlister, president of the Sandpoint Chamber of Commerce, in the November election.
McAlister said she's concerned about newcomers from the American Redoubt movement trying to influence local politics, with Scott as their standard-bearer, drawing on ideological rhetoric and focusing on federal, rather than local issues. "People just need to calm down," she said. "I want good government, I want us to all get along"/Betsy Russell, SR. More here.
---
---