Tue., Sept. 6, 2016
Crapo wraps up two-year, 200-city town hall visits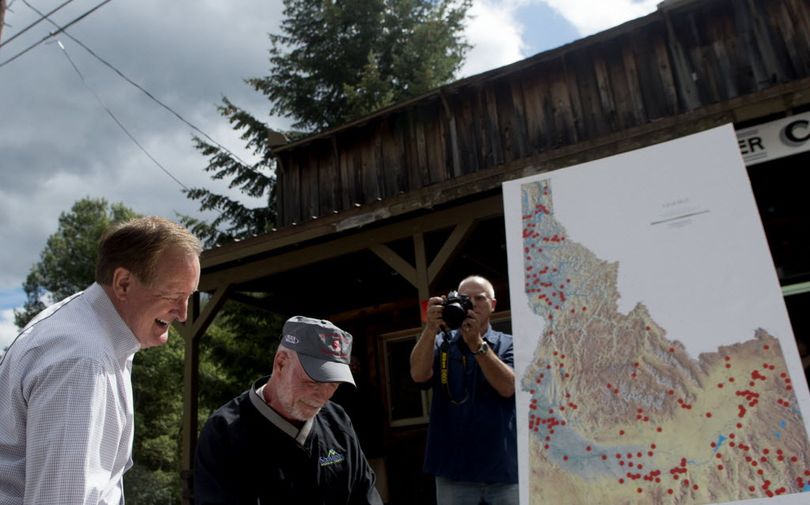 In those cases, the meetings took place in parks and once, in Placerville, a mountain town in southwest Idaho, under a picnic shelter in a chilly September rainstorm.
"We fit people in under there and just had a great town meeting," Crapo recalled.
Crapo finished his marathon of town meetings this past week in Wardner, in North Idaho's Silver Valley. Thirty-seven people crowded into the tiny City Hall to talk about the federal reserve, mining regulations and internet service in the Silver Valley, among other things.
North Idaho GOP stalwart Ruthie Johnson, a former longtime aide to the late Sen. Jim McClure, attended the Wardner session and greeted Crapo, Idaho's senior senator, with a hug; she said she can't recall any other Idaho senator making such an extensive swing around the state. "I worked for one, and we got around the state a lot," she said, "but this is just amazing."
Johnson said Crapo "really listened to the people when they asked the questions or gave their opinions on things." More here. Betsy Russell, SR
Thoughts?
---
---