Wed., Aug. 9, 2017
Fire burns lumber mill near Athol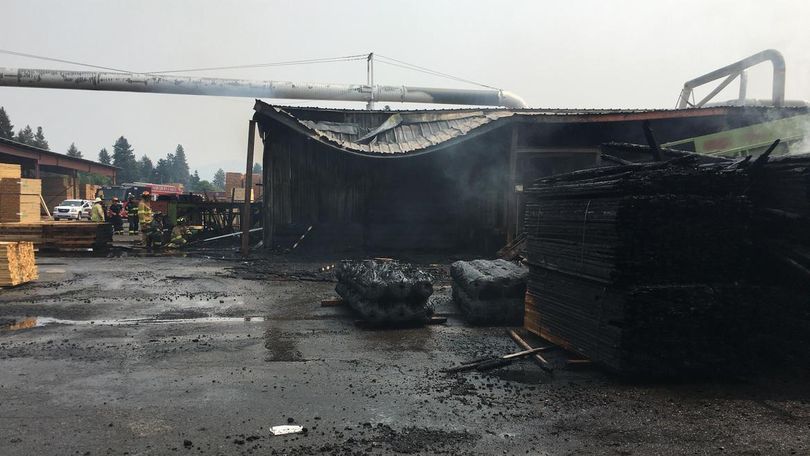 ATHOL, Idaho – Fire erupted at a sawmill along U.S. 95 Wednesday morning, sending plumes of black smoke into the air and suspending operations as firefighters arrived.
There were no reports of injuries. Employees were on break when the fire started in the planer mill building at about 10 a.m.
One worker said damage appeared to be significant.
The mill site includes a finger joint mill owned by Merritt Bros. Lumber Co. Inc., and the planer mill that is being leased from Merritt by Vaagen Brothers Lumber Inc. out of Colville/Eli Francovich, Coeur d'Alene Press. More here.
---
---