Tue., Aug. 15, 2017
Huckleberries: Kootenai County GOP tin gods picked on wrong woman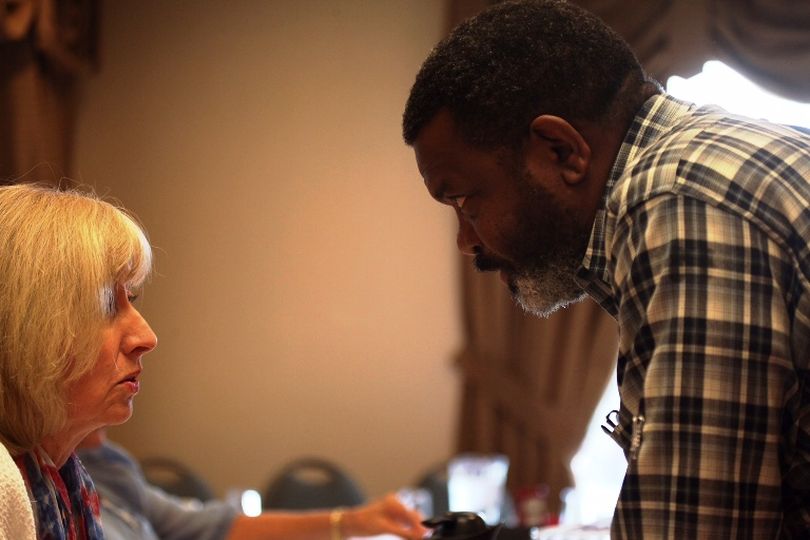 Huckleberries Tuesday:
Christa Hazel is living rent-free in the alleged minds of Kootenai County Republican Central Committee leaders.

Remember?

In exiting stage center-right, the former precinct committeewoman called out GOP Chairman Brent Regan and his precinct minions. She contends that Regan & Co. stifle debate, embrace far right ideology and waste time on meaningless resolutions.

In response, Regan took a slap at Hazel in an online comment while urging others to treat her respectfully. Then, Precinct Committeeman Don Bradway, an American Redoubter (think: new-wave prepper) featured in a Washington Post article last year, opposed Hazel in a letter to the Coeur d'Alene Press. But neither Regan nor Bradway came close to vitriol from Alex Barron, the local GOP secretary who has dubbed himself the "Bard of the American Redoubt."

Barron lost it in a venomous post against Hazel on his Charles Carroll Society blog, calling her a "little liar" in italicized bold face 10 times as well as an "undocumented Democrat." He stepped up his attacks in a subsequent podcast in which he called Hazel a "little round liar" and attacked her heroic former FBI father, Wayne Manis, for participating in "slaughtering American citizens who happened to be racists." Manis participated in the December 1984 shootout that claimed the life of neo-Nazi terrorist Robert Mathews on Whidbey Island, Washington.

Amusingly, Barron includes this statement in his blog indictment: "Christa Hazel campaigned against a solid conservative for School Board and won." For some reason, he failed to mention that the "solid conservative" that Hazel drubbed was GOP Chairman Regan. Hazel steamrolled Regan, then an appointed trustee, in their 2013 school board race – 63 percent to 37 percent.

And that might be what this wailing and gnashing of teeth by Regan and his Redoubt lieutenants is all about. More here.
---
---