Tue., Aug. 15, 2017
Sam: Stop by, take a selfie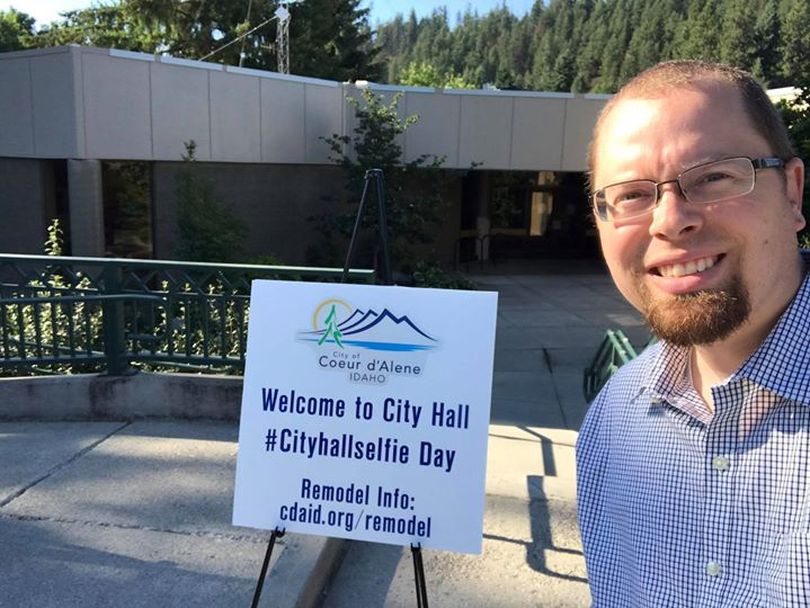 From Deputy City Administrator Sam Taylor:
I hope you'll stop by City Hall on your usual daily stroll to snap a City Hall Selfie you can share on your Facebook and Twitter accounts and maybe even help with a reminder on Huckleberries to encourage other folks to participate?
It's a simple, fun way for the community to celebrate their community government by taking a selfie and posting to their social media accounts using the hashtags #CityHallSelfie and #CDAID. We're giving away prizes!
Mayor Widmyer is also issuing a proclamation at (tonight's) council meeting declaring it #CityHallSelfieDay in Coeur d'Alene and then we'll take a full community selfie literally right during the meeting.
Full details at www.cdaid.org/cityhallselfieday
P.S. – This will also be our very first meeting ever fully livestreamed on Facebook! We're very excited to expand access for the community so they can better be engaged in the business done on their behalf! We're excited for this first test, and it perfectly coincides with City Hall Selfie Day. It's an all-digital council extravaganza!
---
---