Mon., Feb. 27, 2017
Zags suffer 1st regular season loss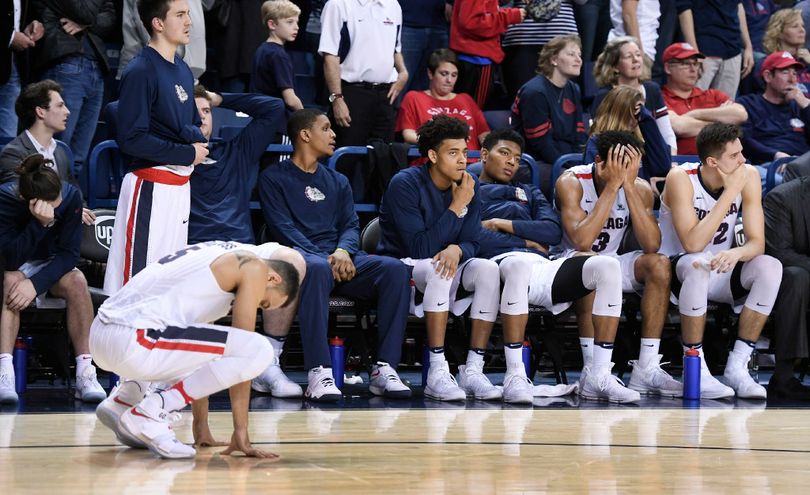 The Gonzaga bench and guard NIgel Williams-Goss, left on the court, feel the pain of their first loss in the finals seconds against BYU Saturday in the McCarthey Athletic Center. (Dan Pelle/SR)
Before Saturday, UCLA couldn't play defense and Gonzaga couldn't lose.
Before Saturday, the Zags seemed immune to the wonderful zaniness that is college basketball. Five AP top-10 teams suffered losses last week, including BYU's 79-71 stunner over No. 1 Gonzaga.
Before Saturday, Gonzaga was solidly on the No. 1 seed line and in the hunt for the top overall seed.
After Saturday, the Zags have one loss, on-court corrections to make and some openings on the bandwagon.
And the exact same list of goals they had before Saturday/Jim Meehan, SR. More here.
Question: What does Saturday loss mean for the Zags?
---
---