Thu., June 15, 2017
Post Fall grad wins new car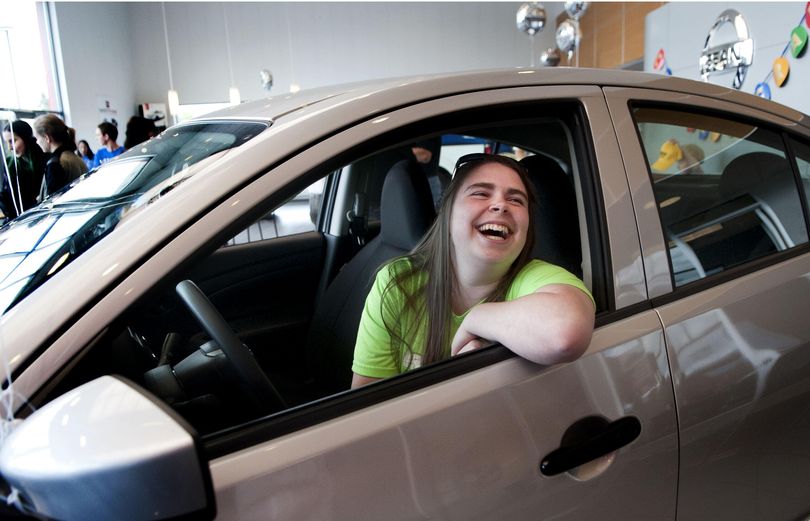 A loud pop sounded in the Post Falls Findlay Nissan dealership Wednesday as a balloon burst, sprinkling confetti over a 2017 Nissan Versa and startling a few of the high school graduates gathered around.
The 21 graduates, accompanied by their respective entourages of parents and siblings, had come to the dealership in hopes of winning the brand-new Versa, top prize in the dealership's "Buy a Car, Raise the Bar" lottery.
Perfect attendance and a minimum 3.5 GPA during the students' second semester senior year won 24 students entry into the lottery, sponsored by the dealership to encourage high academic performance. Twelve students qualified from Post Falls High School, eight from Lake City High School and four from Coeur d'Alene High School.
Many otherwise-eligible students lost their place in the drawing after "Senior Skip Day," said Rob Smith, general manager of the Nissan and Chrysler dealerships in Post Falls.
The qualifiers needed to be at the event to receive the car, so when three didn't show up, the odds of the present qualifiers climbed slightly. Read more. Caroline Hammett/SR
---
---