Thu., March 9, 2017
Did Genesis Prep win title w/ringers?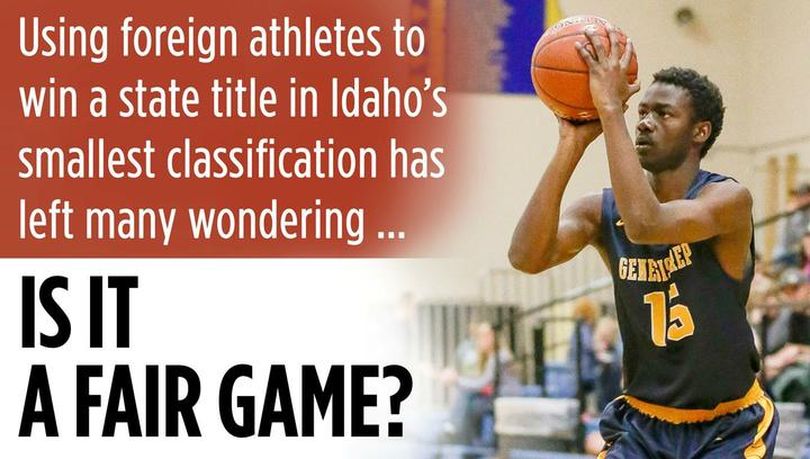 When 6-foot-9-inch Stephane Manzi walked off the plane two years ago carrying only a bag, the kid from Rwanda met the man who would lead him this past weekend to an Idaho state high school basketball championship.
Marsell Colbert, coach at Genesis Preparatory Academy in Post Falls, said he had never spoken to Manzi until he met him at Spokane International Airport. But Manzi is just one of a growing number of international students who have helped transform the tiny Christian school into a basketball powerhouse in just two years.
While school officials should be basking in the first state title for the school, they instead are answering questions about why players from Nigeria, Uganda and Rwanda are coming to Post Falls to play basketball in the smallest school classification in one of the nation's least populated states/Thomas Clouse, SR. More here.
---
---