Mon., Dec. 13, 2010
Santa Clyde got started today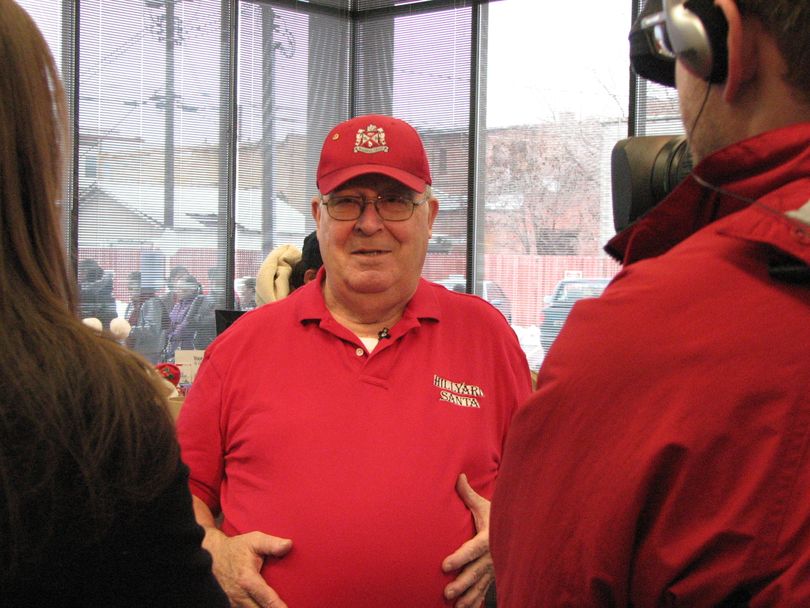 There was a line in the parking lot outside Bank of America's Hillyard branch even before it opened today. But people were not lined up to refinance their mortgages, they were lined up to get a toy for their children from Hillyard Santa, Clyde Decker.
Bank of America has lent him a vault downstairs and he expects to have enough toys for more than 3,000 kids.
"I don't give away all the good stuff at the beginning, I try to space it out," said Decker, who takes donations all year and also spends some of his Social Security check on toys for kids. "People see me shopping and they say, boy, you must have a lot of grand kids. And I say yes, about 600."
Decker is at the bank every day during opening hours through Dec. 23 - and no, he's not sure he's got enough toys. Word on the street this morning was that more than 500 families that usually are served by Spokane Valley Partners' toy donations, may turn to Santa Clyde. Spokane Valley Partners are not giving out toys this year. Hillyard Lions and Kiwanis are helping Decker out this year - both with donations and with  managing the long line of people.
"Some want this to just be for Hillyard, but I don't," said Decker, while showing off the vault. "I want it to be for everyone." Recipients must bring ID and proof of address to receive gifts.

---
---