Wed., May 25, 2011
Aunt Bea's Antiques is closing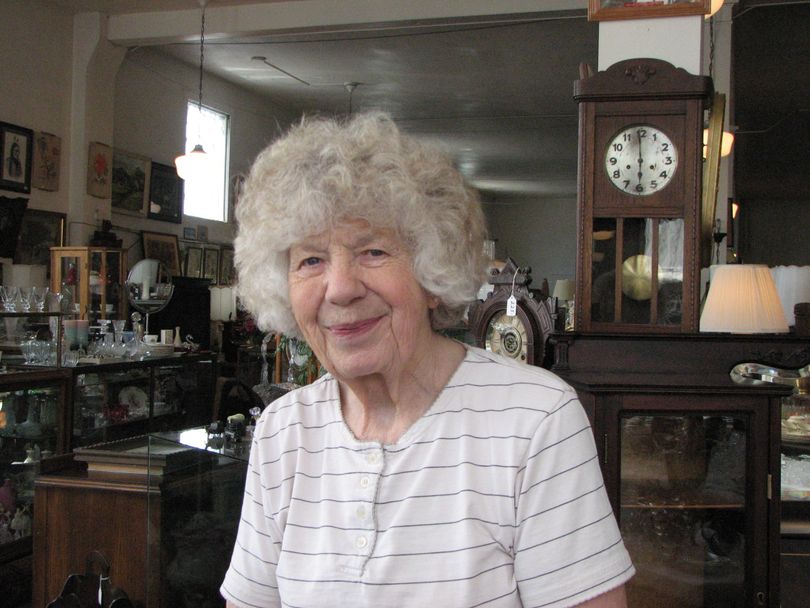 To most, she's Aunt Bea and she runs the antique store on the corner of Market Street and Olympic, just like she has for the last more than 20 years. Her real name is Beverly Nevin and just today she announced that she's closing her store for good.
"I'm as healthy as I can be, I'm not retiring, I just can't do this anymore," Nevin said sitting in her shop Wednesday morning. "It's hard to close the store. I love it. I live it. I breathe it. It's my life."
A recent break in put her back some, but Nevin said in the end it's a slumping economy and lack of consistent sales that made up her mind to close.
"For years, we've been limping along, limping along, just barely making it," said Nevin, who's had Aunt Bea's in its current location for more than 20 years. Before that, she had a small store on Garland Avenue and she figures she's been in the antique store business for about 35 years.
"It began with yard sales. I got divorced and I'd never worked a day of my life outside the home, so I had to do something," said Nevin. "I went to yard sales and then sold stuff on my own lawn. From there on it grew and here we are."
On Saturday, during the Hillyard Hop car show, Aunt Bea's will have a 40 percent off sale all day. And there's plenty of stock: a back room contains about as much as customers see stocked in the store.
Fenton Glass, Duncan Phyfe furniture, scales that came down from Alaska after the Gold Rush, porcelain, paintings, mirrors, chairs -- there is literally something for everyone.
And then, of course, there's Aunt Bea, who'll be happy to tell you the story about every single thing in her store. She expects to stay open for another couple of weeks, but is not certain what the future holds.
"I don't want to quit, I don't want to leave," Nevin said, choking up a little, "but I gotta do it."
---
---